Media Impact Forum—Documentary Photography: Representing Identity
June 4, 2014
The final panel of the 2014 Media Impact Forum featured three very different documentary photography projects, each innovative in its own way. Each speaker addressed core principles: how the perspective of the person behind the camera can change the way viewers relate to the subject, and how this can help to chip away at traditional negative stereotypes. Speakers included filmmaker Thomas Allen Harris, writer and editor Austin Merrill, Open Society Foundations Documentary Photography Project director Amy Yenkin and emcee Matt Thompson, NPR's Director of Verticals (and Mischief).
Check out highlights from the panel and check out more on our Youtube channel. 
Thomas Allen Harris — a documentarian and activist — opened the discussion with a glimpse of his new film, Through a Lens Darkly. Based on Deborah Willis' book Reflections in Black, it focuses on the history of African-American photography, from early vintage daguerreotypes through to the present. Harris narrates the film, which intersperses interviews with legendary African-American photographers with thousands of images from those photographers and their contemporaries that challenge stereotypical depictions. (Learn more here about the film, which will be released in theaters in August with support from the Rockefeller Foundation.) He says that he was inspired to work on this project by his photographer parents, who exposed him to "very different images at home than he saw in the media" of the black experience in America.
Harris also described the companion Digital Diaspora Family Reunion project, which encourages individuals to explore and share their family histories with others through the medium of photo albums. View the video above to see some of this work. The project involves a website where users can upload their own family portraits as well as write and read each other's narratives. There is also a live traveling roadshow that encourages participants to share these albums, which Harris considers a notable complement to the project's online content. "It's important to visually talk about our shared humanity," he says, "Digital space can isolate — live interaction brings people together."
Austin Merrill presented his Everyday Africa project, which centered on an Instagram account of the same name where a collective of photographers post pictures of day-to-day life in Africa. Merrill explained that the major goal of the project was to combat the idea that the continent is exclusively home to war, famine, and other stereotypical images of suffering. The project has spread virally across the globe, with users in other countries independently starting their own "Everyday____" Instagram accounts to present a visual overview of their own daily lives, raw and free from the projections of the outside world. For example, see Everyday Jamaica and Everyday Middle East. Merrill has also been working locally with students on an "Everyday Bronx" project.
Amy Yenkin, director for the Open Society Foundations (OSF) Documentary Photography Project, shared how her organization is supporting photographers that shine light on justice and human rights issues around the world. She took the audience deep into the work of photographer John Willis (whose website is pictured above). His work focused on life at the Pine Ridge Reservation, home of the Oglala Lakota Sioux people. Yenkin noted that it takes a long time for good photographers to build a relationship with subjects and their communities. A major point of Willis' Views from the Reservation project was to counteract damaging stereotypes of Native Americans which had been reinforced in previous images of their lifestyles captured by by outsiders who may not have fully understood or appreciated them. To this point, Yenkin said, "Photography should give people agency."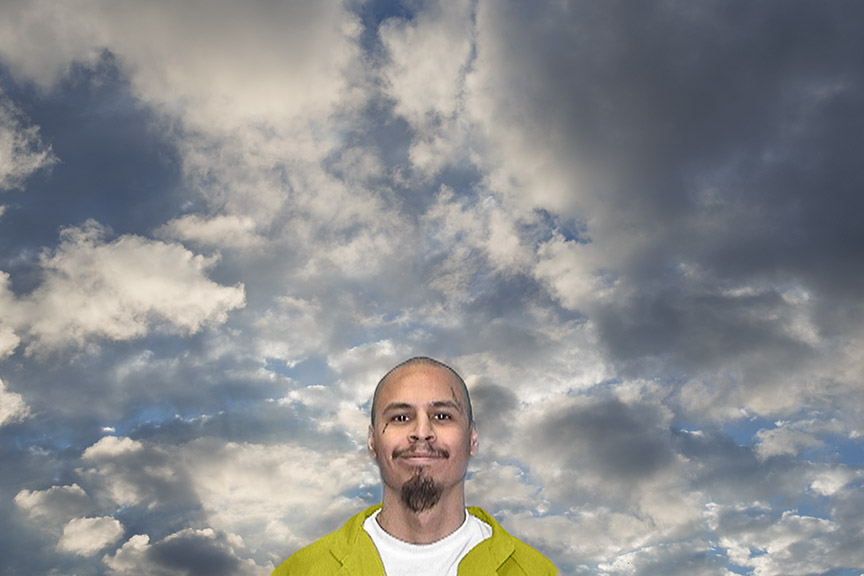 Yenkin also spoke about the power of participatory photography projects to engage users viscerally in social justice campaigns. OSF funded the Photo Requests from Solitary project, which invited prisoners in supermax prisons to request images that they'd like to see. The project was conducted in collaboration with Tamms Year Ten, a successful long-range campaign to close the Tamms Supermax prison. There, every prisoner was confined to his cell indefinitely with no access to recreation, communal activities, calls or visits — resulting in depression and suicide attempts. The image requests, which ranged from the literal (a gray and white horse rearing) to the symbolic ("my picture with blue sky," as captured by photographer Laurie Jo Reynolds and Chris X above) brought the prisoners' yearning for connection home to viewers.
This session continued the discussion from our previous Media Impact Focus: AIM and Shoot event, which was held on March 5th, 2014 at the Annenberg Space for Photography. For more on how OSF is tracking the rapidly shifting field of documentary photography, see these deep reads that Yenkin helped to compile for that event, and mark your calendar for the upcoming  Photo-Ex Symposium in October, which will showcase insights from the Photography, Expanded initiative supported by OSF and the Magnum and Aperture Foundations.